reset and recharge with günamüna
Let's face it, momma, you need some you-time. Reset and recharge with günamüna every week with guided meditation for mothers–you'll thank us later.
We all know kids don't come with an owner's manual. We heard motherhood was hard, but we wanted it anyways. No sleep? No worries, we got this. Stress? Are you kidding? Motherhood will be grand…
…But then it happens. We become mothers, and though it is as wonderful as we envisioned it, we're exhausted. Gone is the pregnancy glow, replaced by a hot, sweaty mess of a mother trying to balance diaper changes with feedings, laundry, and so, so much more.
But what's a mom to do? The answer lies in meditation. Ten minutes a day. Just for you.
watch our latest meditation videos
with mindful meditation instructor Jackie Frederick-Berner
get ready to sleep a lot. like a lot a lot.
mindfulness & meditation for moms
The goal of meditation is to help you find some mindfulness. And mindfulness is all about taking time to enjoy the moment you are in.
Think of it this way–when you read a really good book, you savor the story. Every. Single. Word. So when you practice meditation for mindfulness, you take time to be thankful and aware of all the fantastic things your sheer existence brings you.
Yes, you're raising a human–so take these ten minutes of mindfulness to celebrate it! Forget that there are 4 loads worth of dirty clothes on the laundry room floor. Ignore your little one's slobber that's now dried on the shoulder of your favorite t-shirt. Give yourself time to reflect on your amazing journey through motherhood.
But we're not talking about dancing your pants off–this celebration is one you do in silence (as close as you can get to that). And when you're done, you'll feel lighter, ready to tackle motherhood for another day.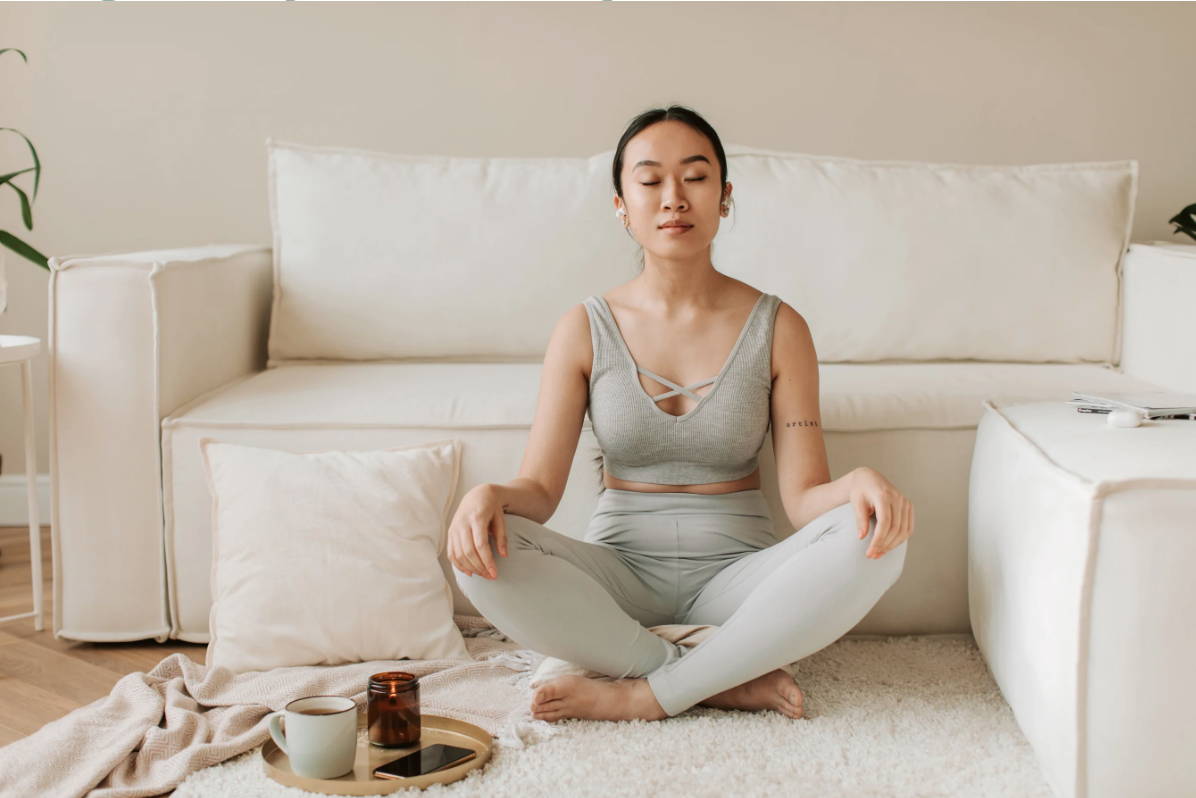 seven ways you can benefit from a meditation session
Get a natural mood boost.
Improve your focus and mental clarity.
Lessen feelings of stress and anxiety.
Help eliminate negative thinking.
Learn the virtue of patience.
Opens your mind to appreciate the little things.
Boost your overall well-being.
relax & reset with günamüna's 10 minute
weekly meditation for moms
We know how easy it is to set you-time on the back burner. So, momma, we've made it a bit easier for you to incorporate some self-care into your busy schedule!
Mindful meditation instructor Jackie Frederick-Berner will lead your meditation sessions. Jackie has years of experience in meditation following the Buddhist Shamatha tradition. And how fortunate are we that she has dedicated her Wednesday afternoons to helping all mothers find their calm and understand all that mindfulness meditation has to offer?